FAMILY
BUSINESS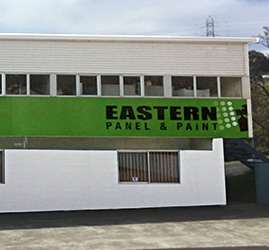 Eastern Panel and Paint commenced operations in January 2017. The business is owned by Mark and Scott Jackman, who are both qualified tradesmen with over 30 years of experience in the automotive industry and their younger sister Jillian. They were introduced to the industry by Ronald and Patricia Jackman who established a family partnership trading as Jackman's Bodyworks in Moonah in 1969.
Mark and Scott both completed their apprenticeships under Ronald Jackman and continued to expand the operations by establishing additional businesses. Mark, a qualified panel beater runs Jackman's Bodyworks at Huonville. Scott, a qualified spray painter operates Kingston Panel and Paint (established 2008) and is the main point of contact for Eastern Panel and Paint.
Kingston Panel and Paint, Jackman's Bodyworks and Eastern Panel and Paint will have the capacity to conveniently service customers in a variety of locations, from the Eastern Shore to the Kingborough and Huon region.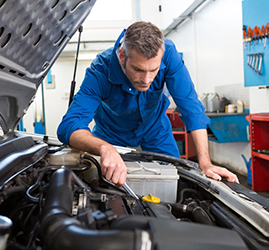 Services
In addition to vehicle smash repairs, panel beating and spray painting, Eastern Panel and Paint will offer a comprehensive range of integrated services, including 24 hour towing, mechanical, auto electrical, car detailing, windscreen repairs, plastic welding, air conditioning and wheel alignments.
environmental
standards
Eastern Panel and Paint's high environmental standards, are well above industry standards. The workshop has been purpose designed and built to reduce noise, dust and smell.
Festool dust extractors are used in the workshop, reducing the amount of dust significantly. Eastern Panel and Paint also use water-based Glasurit Envirobase Waterborne Paints, which are less toxic, have lower emissions, less waste product and use no solvent.
We specialise in motor vehicle smash repairs, panel beating and spray painting. We also have a full time mechanic on deck who can service your car. Call us today on 03 6244 3222